Calgarians for an affordable option
We are taxpayers concerned about the high-cost, high-risk Green Line.
Project experts confirm our worst fears: 99% of megaprojects underestimate costs, overpromise results, and spend as fast as possible to justify plans. Sound familiar?
Contact Us
Who we are
We are Calgarians who urge the city to embrace a more affordable option.
Our ad hoc committee and supporters include:
transportation and engineering experts
local business and community leaders
concerned citizens and taxpayers
public transit users
We want what's best for taxpayers and Calgarians.
The Green Line is too big not to get right!
To learn about the more affordable option, see our SUBMISSION (PDF) and recommendations.
Join us to voice your concerns.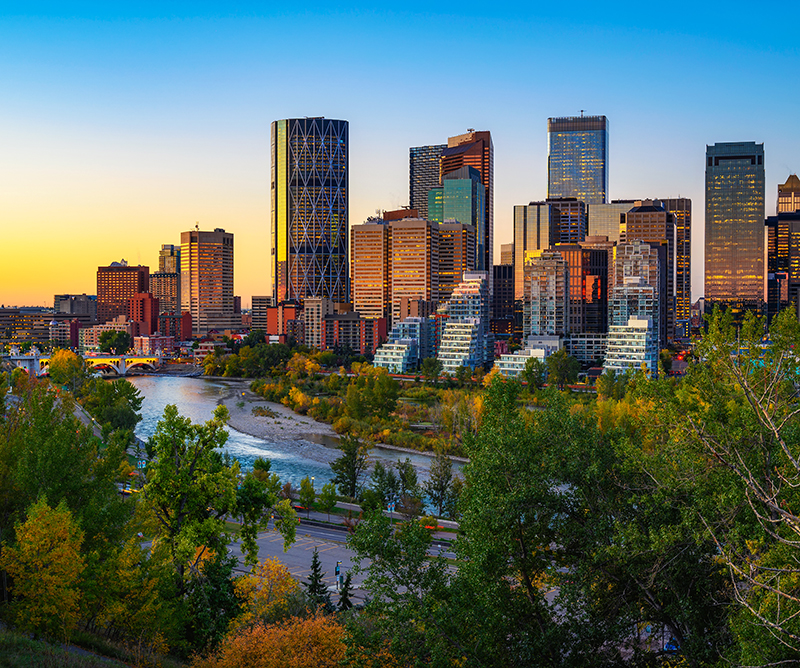 This plan does absolutely nothing to address operational issues – it doesn't serve where the riders are actually going.
Why are so many concerned about the current plan? Because it will not produce the benefits everyone expects, and it will cost a fortune.
The City hasn't provided the public with a realistic overview of the Green Line. It's exposing taxpayers to a burden they can't afford.
LRT projects halted or postponed
Edmonton: Costs ballooned plus major delays due to cracks in track supports; City Council reviewing project status.
Montreal: Failed to provide details about the financial model, environmental impact, and ridership levels; project faces long delays and increasing costs.
Hamilton: Cancelled in 2019 due to rising costs and resurrected in 2021 with funding from provincial and the federal government.
Surrey: Cancelled when 80% of residents rejected sales tax increases to fund project.
Toronto: Eglinton Crosstown plagued by 260 quality control issues, including improperly laid track: Metrolinx CEO
Victoria: Cancelled due to low ridership estimates.
Let's learn from LRT projects across Canada and avoid costly mistakes!
Revised budget: $4.9 Billion + $500 MM (financing)
$1 Billion spent so far Upgrading utilities
Cost by year end: $1.5 Billion (est)